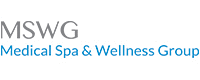 Medical Spa & Wellness Group GmbH
Gewerbegebiet 193




A

-

6261

Strass im Zillertal



The Medical Spa & Wellness Group with its key brands – Schletterer – INVIION – IQCURE – is a leading international SPA planning and design company which creates unique spa & wellness projects for the hotel and leisure industry

Throughout the 30 year history, MSWG has completed more than 2,000 projects and created more than 2.8 million square metres of SPA and hotel area. The MSWG carries out business on four continents supporting international clients with the long-standing expertise. The group's headquarter is located in Austria with our own production site in Croatia and branch offices in the UK and Hong Kong.

With these services the MSWG supports clients from the strategic vision to detailed technical planning and design through to the successful realisation of their wellness and spa vision.